This was the last week of classes for me this semester. I would like to say…
THANK GOD.
I know I've heard people say that junior year is tough, but man, it was a lot harder than that. After cup after cup of tea and Pepsi, a mental breakdown here and there, refusing to get out of bed and late nights watching Netflix and avoiding homework, I am ready to be done with this semester.
Although it has been really tough, I think it's made me tougher. I know I can survive on less than four hours of sleep and still function well enough to take exams and remember where I need to go next.
I know I can handle it now. So, if I could say anything to next semester, it would be…
bring it on.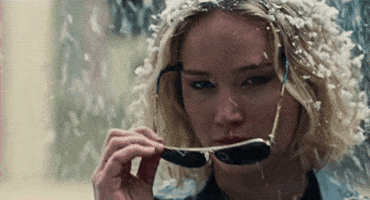 Also, this weekend is going to be lit. I have a couple end of the semester parties, which includes pizza, awards, good friends, more food and lots of laughs. There's a basketball game too, which will only be the second one that I've gone to.
It's going to be great. I just have two exams, and then I'm home free.
I'm on my way.